Amazon Product Photography 2020
Product Photography, Product Videography – prices & service
If you are an owner of an amazon store or an e-commerce website you surely know how important high-quality images are.   Market demand is taking amazon product photography to a different level. In order to connect with the customers business owners always look for creative ways to showcase their products. If you want your customers to complete a purchase you need to provide an outstanding experience.  As the recent survey shows 95% of online customers prefer highly visual content. Such as product photography and product videography to text. People are able to remember only 10% of information that they hear. However, if the same information comes with a relevant image or video, 65% of information remains in the memory.
That being said, amazon product photography and product videography makes a huge difference. Professional product photos generate sales and help you build long-lasting relationships with your client.  If you are looking for ways to optimize your online shop and increase profit here is your guide to professional product photography.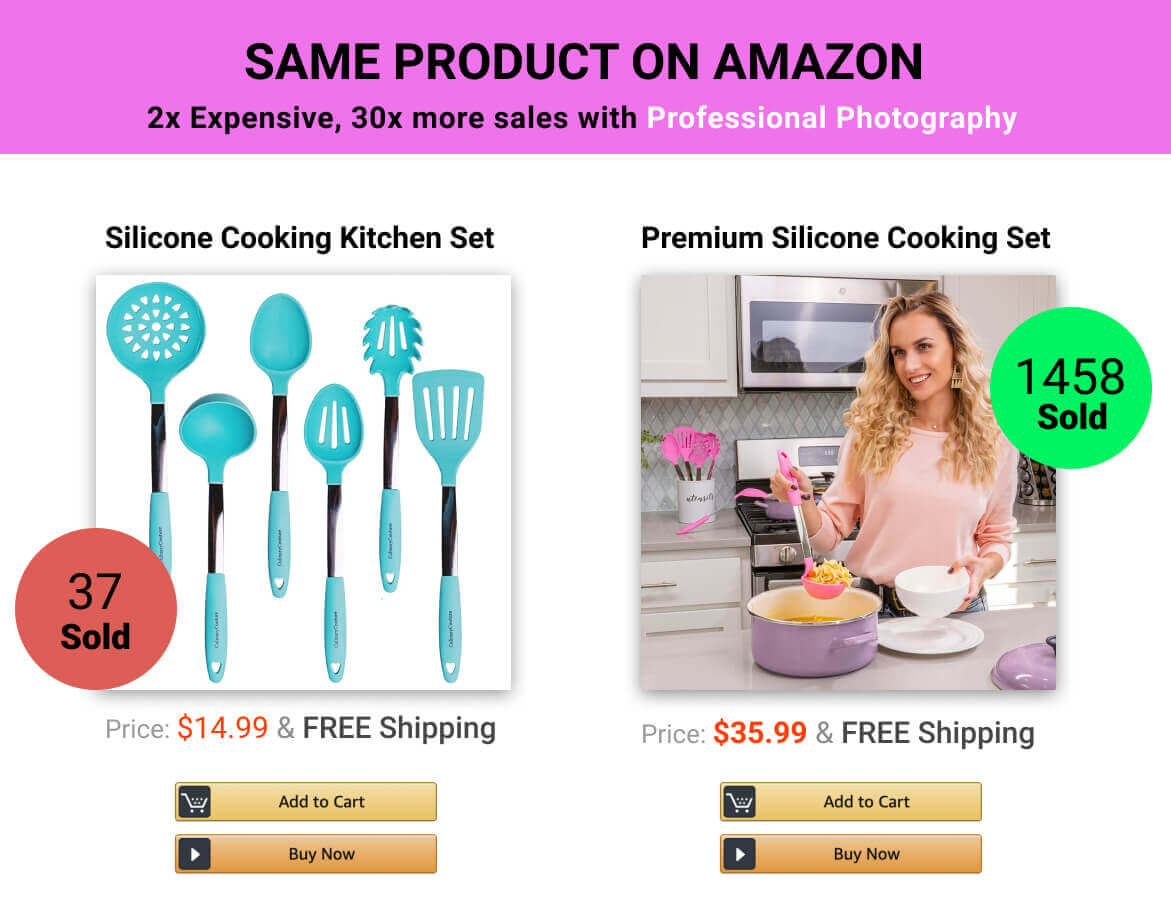 What Is Product Photography?
Let's determine what product photography means. Professional product photography executes techniques to showcase a product and highlight its best features. This process has one main goal. And it is to have a customer to make a purchase.
Visual content has always been a major part of business advertising. Both traditional offline and online marketing. Some companies are using product photographers to create catalogues, magazine ads, flyers and other print media. But the rapid growth of digital innovations caused high demand on product photography services.    Now let's dig into why images are so crucial when selling online.
How to increase
conversion rate

with product photography?
We live in the era of visual information. As per Cisco System research, the global internet traffic from photos and videos will make up 82% of all consumer internet traffic by 2021. (source)  MIT says that 90% of the information transmitted to the brain is visual.  Besides, study shows that human brains process visuals, such as images or videos, 60,000 times faster than text.  And as per Springer Link, people who follow directions with illustrations do 323% better than those who use text-only directions.
These numbers may seem a bit overwhelming. But since data plays such an important role in our everyday life you should not ignore it. So, what does it really mean for a business owners? Especially those interested in ecommerce product photography and  amazon product photography.    It means that understanding that people are visual creatures is going to be a key factor in planning a marketing strategy. Study shows that visuals are much easier to understand. Professional product photography provide a complete information and more compelling argument to the customers. Making it the best way to attract and win new customers. 
Now that you have an online shopper on your amazon page or website it's important to make them stay. They say you won't have a second chance to make a first impression. And it surely applies to e-commerce business. Professional product photos and product videos reflect the brand images. They can help you build an instant connection with a client. This is a great opportunity for sellers to stand out. It's in your best interest to publish well shot and edited, appealing images to maximize engagement. Professional product photography is a key to greater conversions. In what way? Let us explain! 
Quality Images & Videos Are Essential to Branding
Visual brand identity allow your customers to resonate with your products. And what's even more important a desire to possess them. Product photography and videography  are essential in producing a cohesive and memorable brand. If you want to strengthen your web presence invest in amazon product photography.  Quality Images Inspire People to Buy Low quality images on Amazon have a lower chance of generating sales. High quality images and videos on the other hand can double or even triple conversion. The point of amazon photography is to highlight the main features of the product. Professional product photographer knows how to showcase your product in the best way using live models, lifestyle product photography and other techniques.
Amazon Product Photography made easy
When it comes to buying things online we make emotional decisions. As an amazon store owner you need to use your chance to impress! In many cases the decision to buy things depends on appearance. People tend to choose a visually appealing product. Emotions are taking over all areas of buying behavior. And when used wisely you can guide your customer all the way up to a successful purchase.  In 2020 online shoppers have high expectations for images and video content. A product experience management platform Salsify has released a survey in January 2019. According to this survey online shoppers expect to see about six images and three videos on average when looking for a product on Amazon or other e-commerce websites.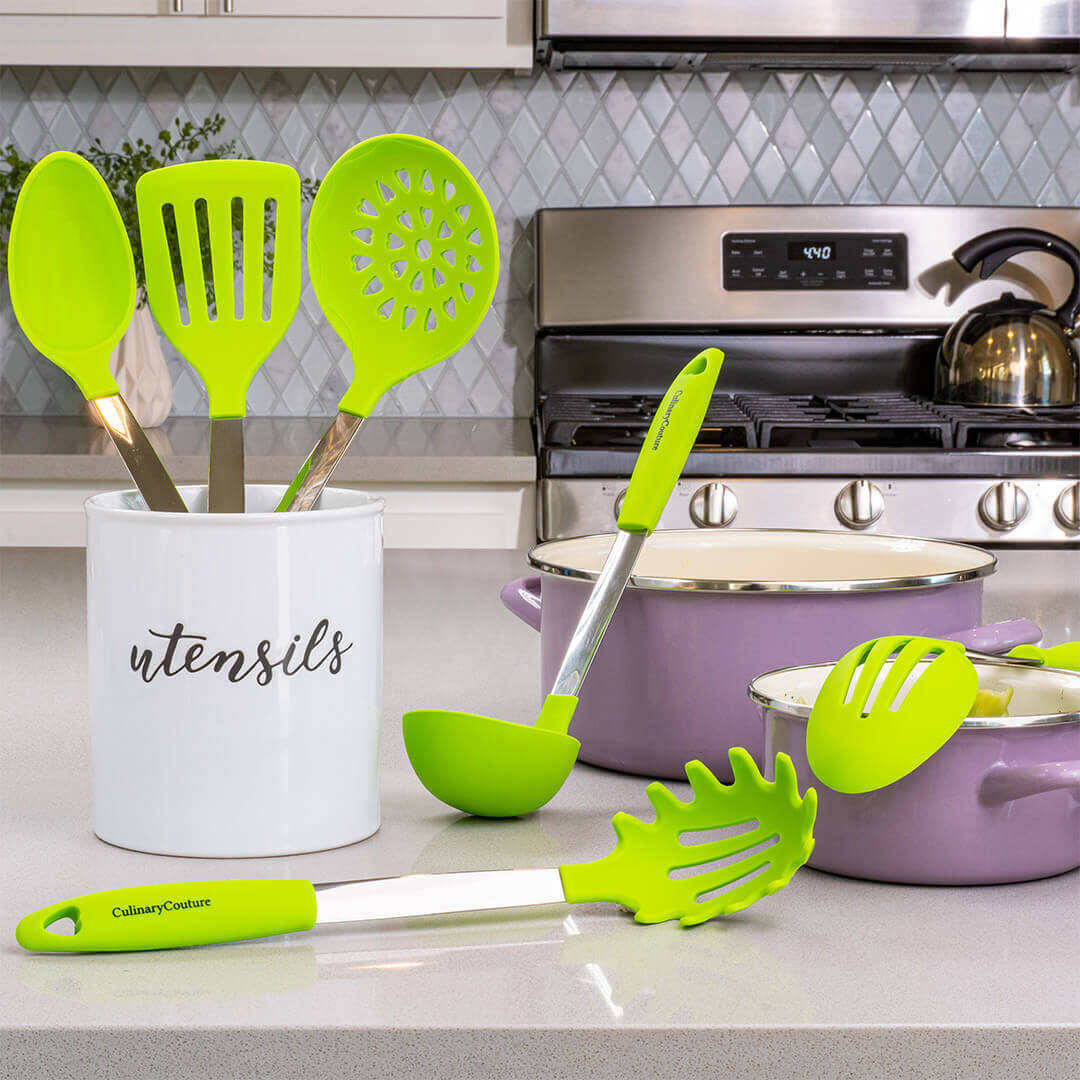 That is why professional product photos should be your first priority. Product images and videos not only instantly grab buyer's attention. Quality product photography helps online shoppers get a better sense of the product. It reduces their perceived risk creating a more confident and pleasant shopping experience. 
Amazon is an amazing platform that gives business owners an opportunity to showcase their products. But when it comes to Amazon product photography and actually posting a listing you may run into several problems. These are the common questions that you will encounter. How many images and videos to post? How to choose the best angle to demonstrate the main features? How to customize the light settings to highlight the advantages of the product? How to create a consistent feel on the page? And much more!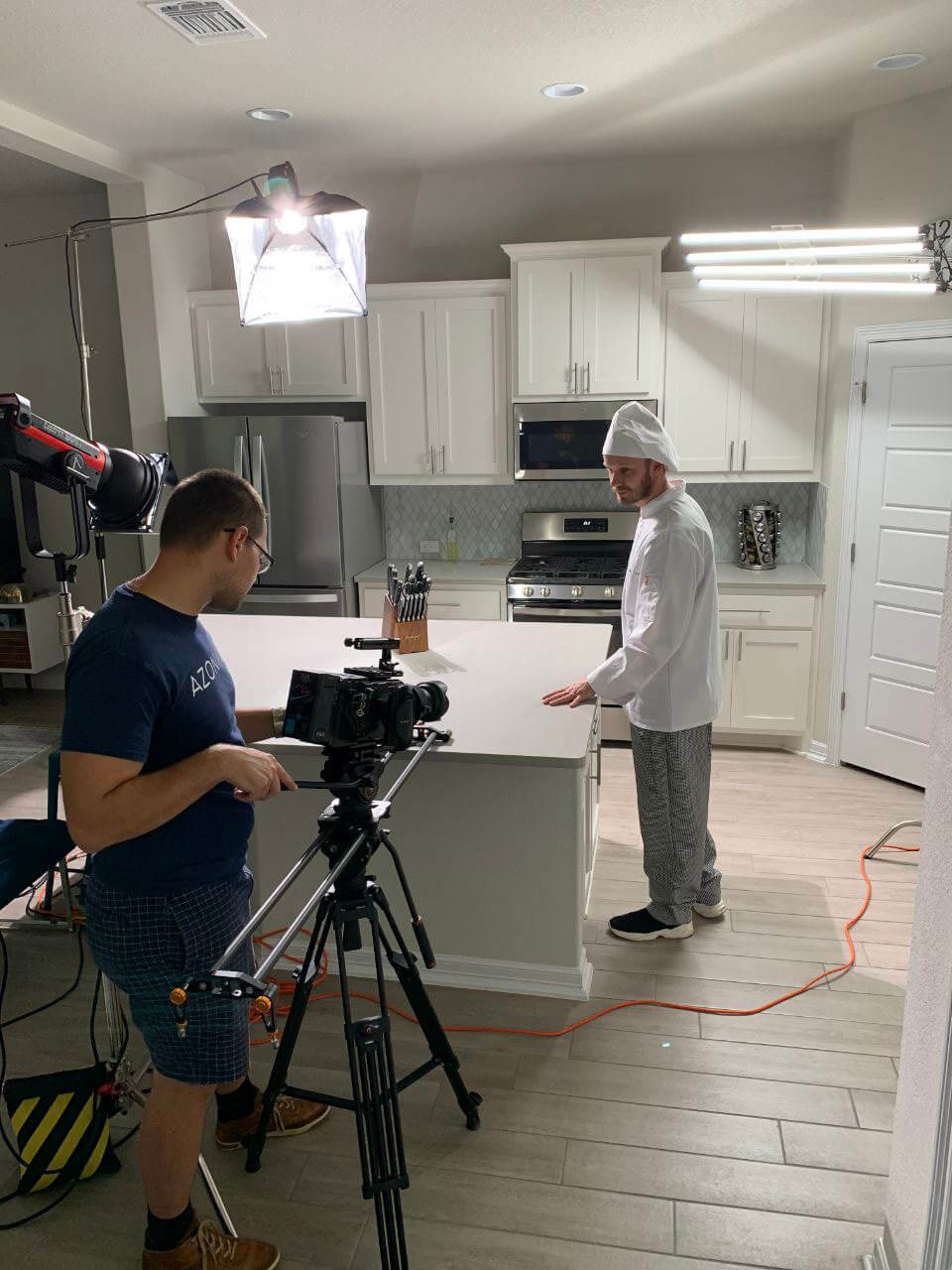 7 Reasons to Hire a Professional Product Photographer
Here are just a couple of ways how you can benefit from choosing product photography services. 
Professional product photographer is going to be your lifesaver when it comes to choosing a composition and right angle. It takes experience, skill and of course talent when creating a beautiful image. This is especially important for amazon shops or e-commerce websites. Because the purpose of the photographer is not only to capture a perfect moment. The art of product photography is to inspire a shopper to make a purchase.
Professional product photographers have a whole range of high-end equipment. This includes cameras, an assortment of lenses, lighting equipment, tripods, drones, access to photo studios and other shooting locations, editing software and much more. This is what makes product photos look so good! It makes much more sense for a business owner to invest in amazon product photography than photo equipment and tools. Because at the end of the day product photography pricing is going to be much less.
Professional product photographers often use live models in photoshoots. This is called lifestyle product photography. Lifestyle photos help customers visualize product in context therefore increases sales. Lifestyle product photography is a great opportunity to demonstrate all the features of the product. But the set up often requires professional knowledge and experience. For example, you want to stage the perfect surroundings for the product. In a way that highlights positive experience that occurs when using it. It's important though to not overcrowd the photo and draw attention away from the product itself. 
Lighting plays a crucial role when it comes to amazon product photography. The size, position, distance and intensity of the light sources dictate how the light falls on the subject and where the shadows fall. A set up inside the photo studio and outside is totally different. Inside photoshoot requires professional lighting sources such as flash heads, light stands, soft box, umbrellas etc. For outside product photoshoot the choice of location is the key. You need to find an area with good natural lighting that enhances the product. And it might be a problem depending on location, weather conditions, accessibility to equipment and tools etc.
69% of consumers say that a product video best assists them when making a decision about a purchase. It gives shoppers a more in-depth overview of a product therefore creating a feeling of trust and comfort. You might be able to take pictures of your product. But you definitely need a pro to make product videos. Video process involves professional skills, tools and software. That's just something that is smart to delegate. Besides, photographers often offer photo and video packages. Product photography pricing may go down significantly when ordered together. 
Amazon shoppers agree that consistency makes a big difference. And a professional product photographer is there to help you achieve it. Consistency translates to trust and credibility of your brand. Images of the same style give consumers a feeling of high quality product. Maintaining a level of consistency throughout your amazon shop or e-commerce website is extremely important for overall experience. 
Professional photos adds authority to your online shop. When it comes to choosing between your product and the product of your competitor, professional photos and videos are going to make a big difference. The quality of visual content is constantly growing. Certain expectations to the brand raise the bar for business owners. In many cases, the quality of product photography and how the product is featured are going to be the main factors for high conversion. 
A quality 
product photography
 as well as 
product videography,
 does not only tell a customer about the attributes of a product they intend to buy, It also gives them a reason to buy it. Product photography can be considered as a compelling approach to getting conversions and making sales.
Why product photography and product videography
Product photography has gradually taken over today's online market. When creating a 
marketing strategy
, it is always important to find out which tactic accelerates the interest of your 
customers
 towards your 
products
 and work on them. Product photography is literally on every marketing platform you can think of right now; from social media to billboards. Therefore, here are a few reasons why you should consider the use of 
product photography and videography
 in your marketing strategy.
Product photography enhances buyers' interaction with your brand and influences their decision-making process.
Studies show that more than half of online shoppers think that product photos and videos are more important than product information, reviews, and ratings.
Product videography helps your customers to understand your product and how to best use it.
If you intend to show-off every detail on a product, both A quality product photography as well as product videography, does not only tell a customer about the attributes of a product they intend to buy, It also gives them a reason to buy it. Product photography can be considered as a compelling approach to getting conversions and making sales.
High-quality products image gives you an edge over your competitors because they clearly communicate the products' details.
Pros and cons of self-photography vs hiring a professional photographer
There's actually nothing wrong with taking pictures of products yourself if you are familiar with using high-quality cameras and editing tools. But it is best to be on a safe side by hiring a professional photographer. Every marketing strategy has its pros and cons and product photography and videography aren't an exception.
As a self-photographer, you are fully in control of your photos' branding, and you have the full right to the pictures.
You get to learn a new skill; product photography and photo-editing.
Self-photography is definitely time-consuming. You can easily hire a professional photographer to get the job done while you concentrate on running your business and work on other things
Self-photography is expensive because you may have to buy or hire equipment like camera, lighting, trio stand, etc.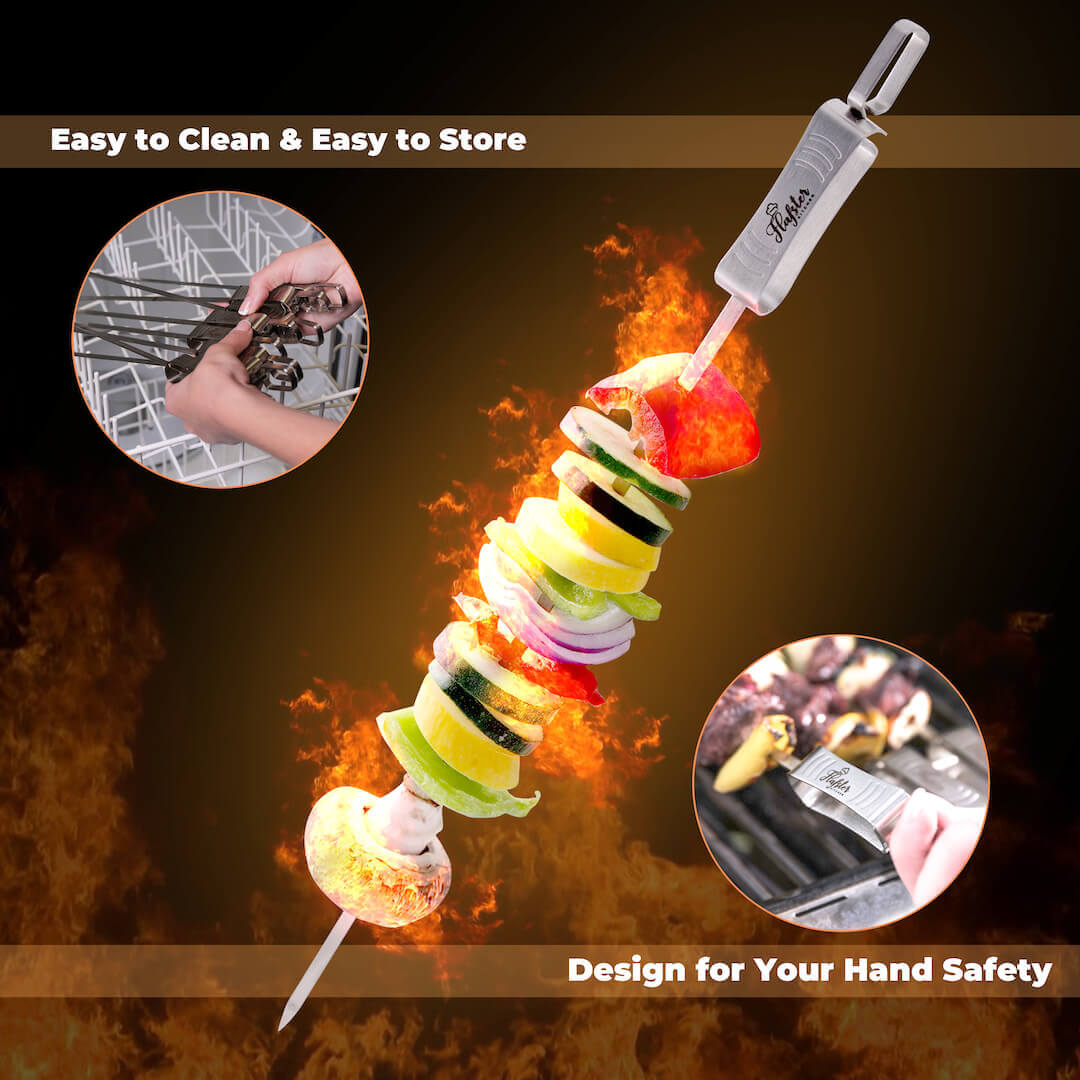 Pros of hiring a professional photographer
Hiring a photographer is beneficial because you don't have to spend money to buy or hire expensive, high-quality camera equipment.
You definitely don't need to spend any time learning photography.
You also get clear, high-quality product pictures at the end.
You might not get the result you desire when you hire a professional photographer.
Hiring a photographer may be expensive.
Types of product photography
As an entrepreneur who wants to drive up their market sales with product photography and videography, you need to think of a more creative way to present your product images as well as videos to your customers. 
Below is a list of various types of product photography you can take advantage of. 
Lifestyle product photography- this provides an outlook of your product being used in daily routines, in the exact manner they were designed for. It usually helps your prospects to imagine having your products in their lives. For example, a potential customer will quickly connect with an Amazon photo of a body wash placed in a raffia basket over a tabletop or beside a pot of green plants. Lifestyle product photography includes model photography, flat lay photography, and tabletop photography. 
White background photography- this is usually the simplest and is one of the most used on Amazon photos. With this, your potential customers get to see clear details and natural colors of products without distractions in the background.
Product grouping- this provides a potential customer with various options to choose from, allowing them to compare and contrast before reaching a conclusion. It can be a particular product in different sizes or shades of colors, or a collection of different products, designed for the same use.
Studio images- the requirements/ setup for studio photography differs with products. Some products require special angles, others are less light, etc. One major reason why most entrepreneurs prefer studio photography is that it provides an environment where lighting, wind, contour, and contrast can be controlled and used appropriately.
Close-up photography- this gives a close view of your product, accentuating details from different angles, textures, to give clarity and focus.
Types of product videography
Video plays an important role in influencing the decision of a customer. Just like photography, product videography can be self-made or done by a hired professional. Video is still one of the most effective elements in marketing strategy. 
If you intend to tell a story about your product or market your product, then, videography is your go-to market strategy for this purpose. Video content is still the most engaging digital marketing strategy that steers more engagements. 
Statistics show that 72% of customers prefer to learn about a product or service through videos instead of reading about it in a users' manual. Also, 97% of video marketers reported that videos help users understand their product or service better, and even increase their sales.
Product videography usually depends on the product, specific needs, goals and target audience. Its various types include;
Tutorials- this focuses on the functions of products while showing your customers how to use them.
Product demo- this is a creative and engaging video that show the visual description of a product, the functions of the product, and elaborates on the impact it provides its users. It focuses on the visual detail of the product from different angles, thereby stimulating the interest of potential customers and influencing their decision whether to buy or not. 
Feature video- it is an action video that usually includes an actor demonstrating the usage of a product. This video usually covers the products' entire functions or focuses on just one function.
In conclusion, product photography and product videography are useful marketing strategies that must be utilized to rightly position your products for your target audience to see, identify with and if possible, take a step to buy.